Currently established guidelines for measuring Product Carbon Footprints are not standardized properly. Due to lack of transparency along the supply chain, companies do not get the data of other supply chain participants. The effort for companies to measure carbon emissions on a product level is therefore too high. Instead, they use industry averages or even less precise methods.
As 80 percent of carbon emissions are created in the supply chain, the potential impact of finding a solution to measure the real carbon footprint would be immense.
We are innovation member of the WBCSD pathfinder project
CircularTree has been invited to become innovation member for the World Business Council for Sustainable Devlopment SOS 1.5 Pathfinder project.Based on the success of the first CarbonBlock project in the Automtive industry, CarbonBlock is now going to be tested in the Fast Moving Consumer Goods industry. CircularTree will support the development of an open, interoperable environment to enable a quick ramp up of Scope 3 emissions transparency across value chains.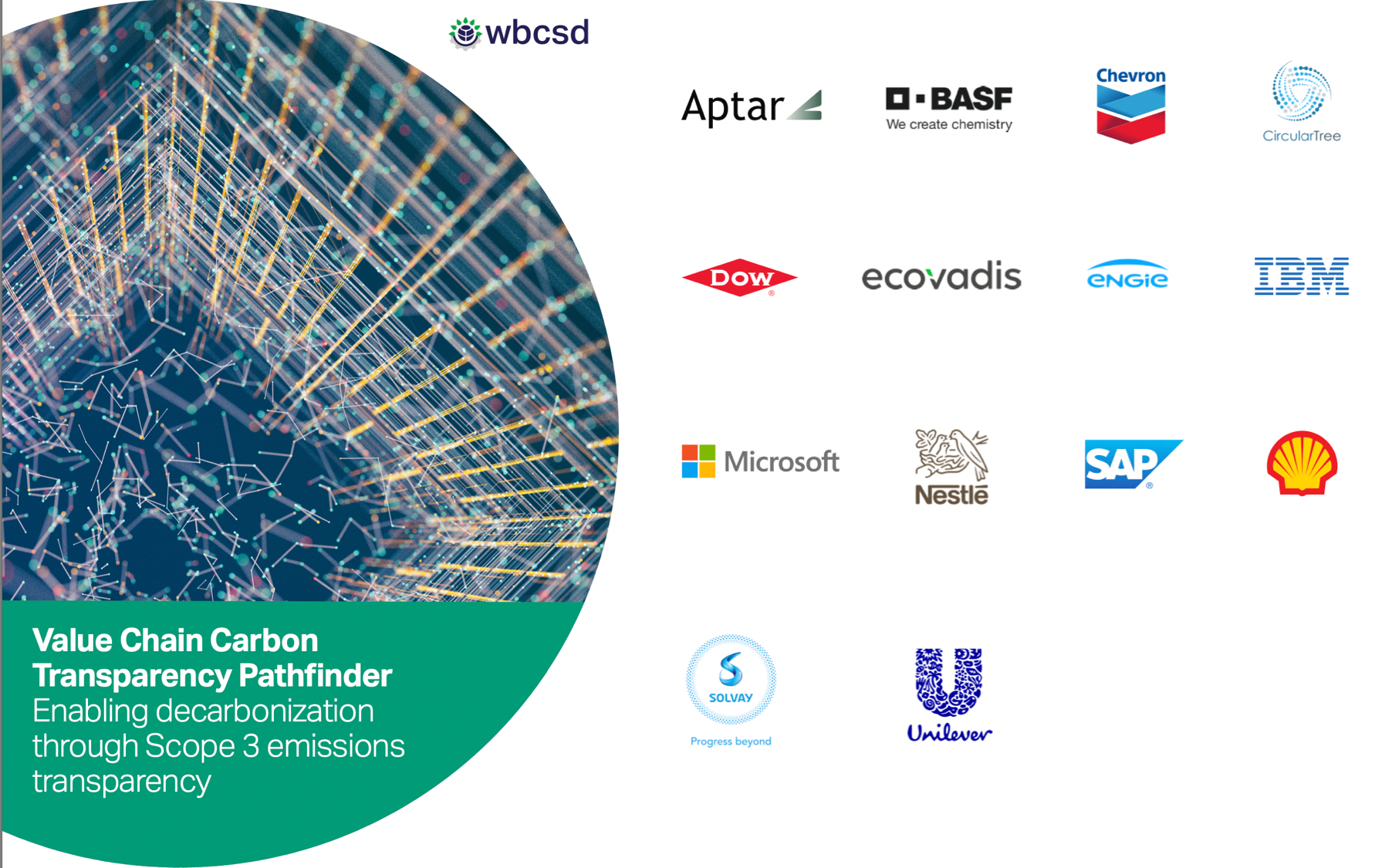 CarbonBlock wins Innovation award from STARTUP AUTOBAHN with Porsche, Motherson and BASF more...
A recent survey by CDP has questioned 125 global players and close to 7000 of their combined suppliers. Their suppliers have reached a staggering amount of almost 8 billion tons of CO2 emissions per year. This equals the overall amount of Europe's CO2 emissions combined.
Who benefits of our CarbonBlock?
Supplier / OEM
A lower carbon footprint will become a competitive advantage. Reducing your own carbon emissions is one important step, most of the carbon footprint in your product comes from your supply chain. Getting actual carbon footprint information from your suppliers, allows you to choose those with the lowest carbon footprint for your purchased parts or materials..
Supply Chain Network
CarbonBlock enables all participants to share actual carbon footprint information in the supply chain. The supplier maintains ownership of his information and can easily provide access to potential new customers. Since all information is stored in a standardised format in the CarbonBlock network, it significantly reduces the effort between suppliers and customers.